One of the most excited things we looked forward to when visiting Hong Kong last year = having lunch at Amber, 2 Michelin stars, Asia 7th best restaurant in 2018.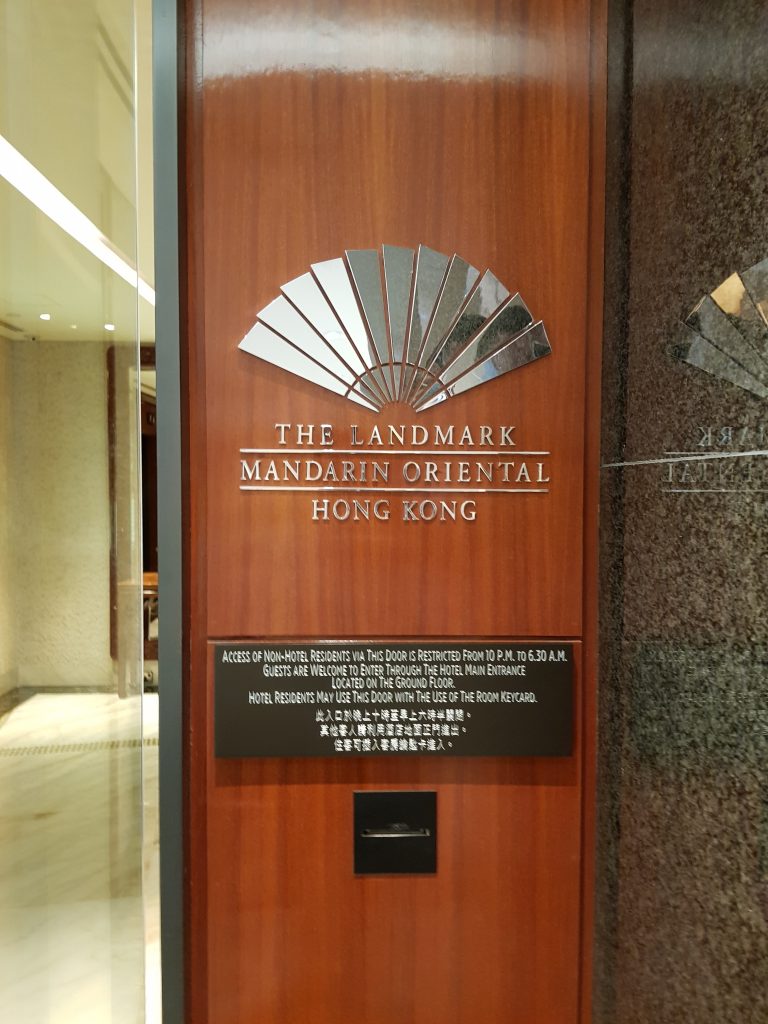 Restaurant Amber is located in The Landmark shopping mall in the most luxury hotel Mandarin Oriental, Hong Kong.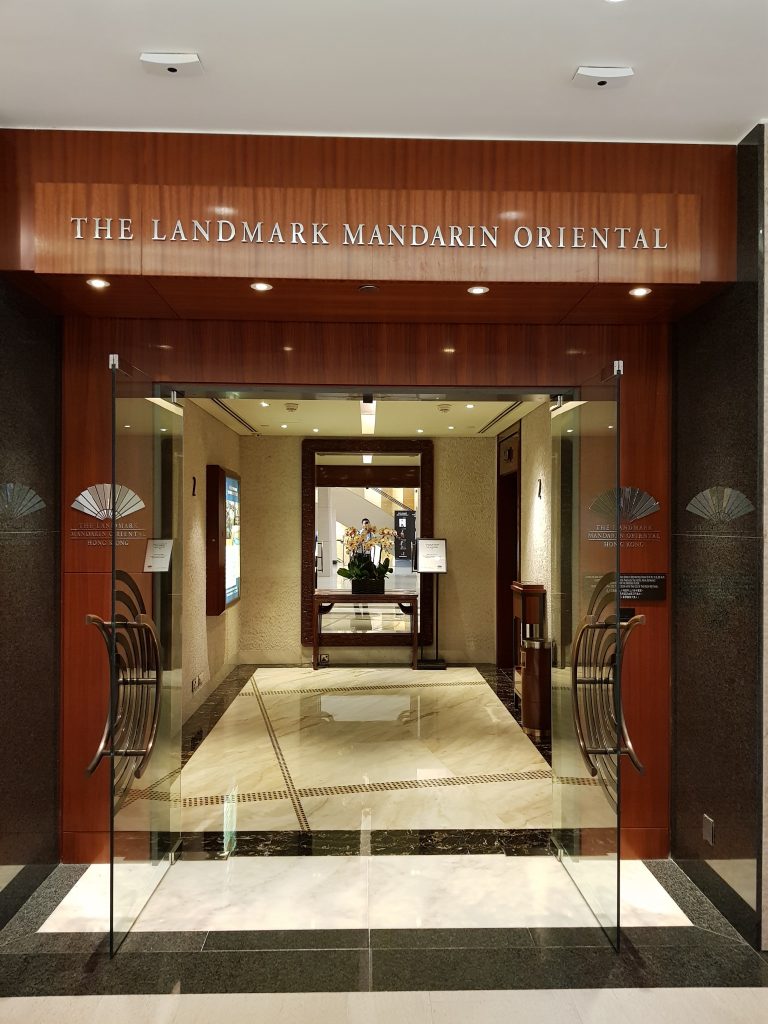 Richard Ekkebus is the executive director of restaurant Amber. A Dutch born chef with a lot of experiences.
The warm welcome from the staff was a great start of our lunch. We were guided to our table in the middle of the restaurant where we had a great overview of the restaurant.
The interior is very warm, classic and the chandelier made of 4320 bronze rods are very impressive to see.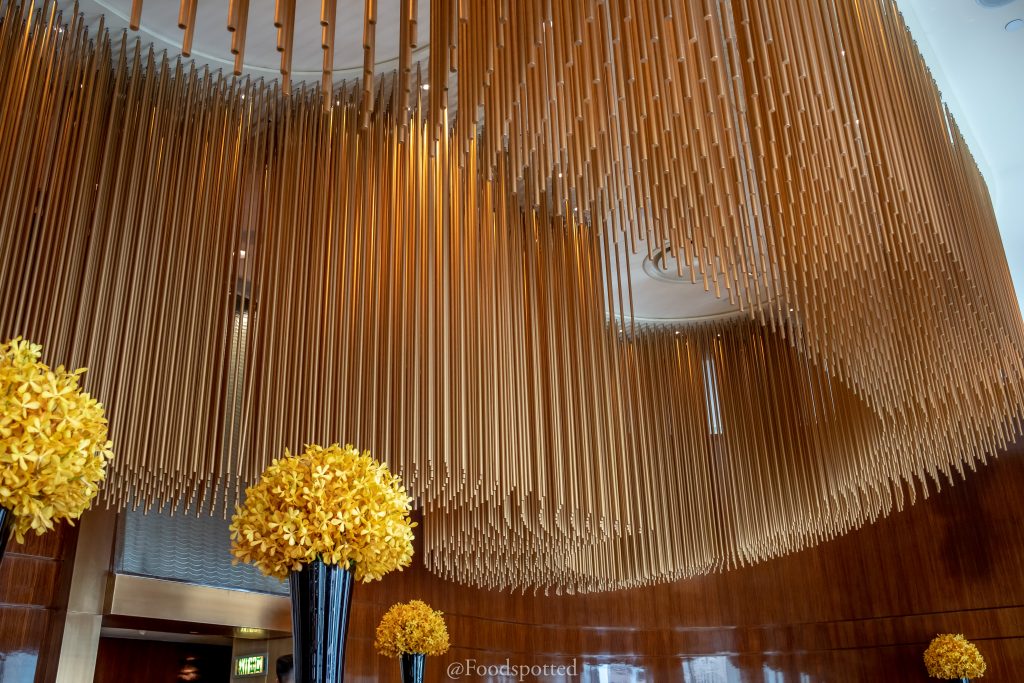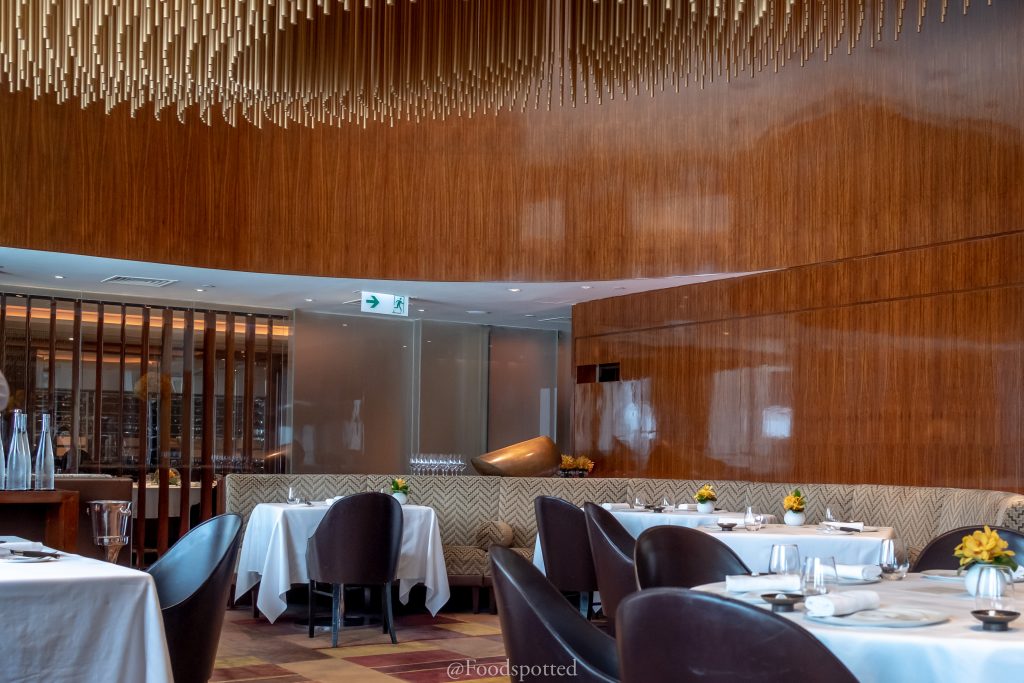 We started our 6-course tasting menu (+1) with the John's selection of wines.
For some courses, we could choose from 3 dishes per course.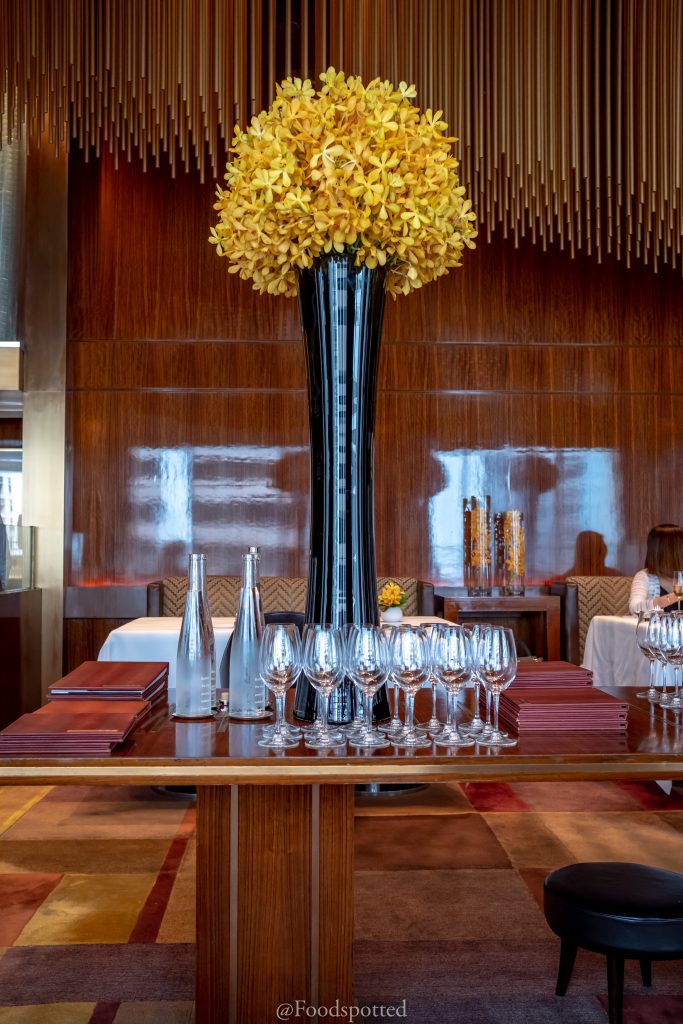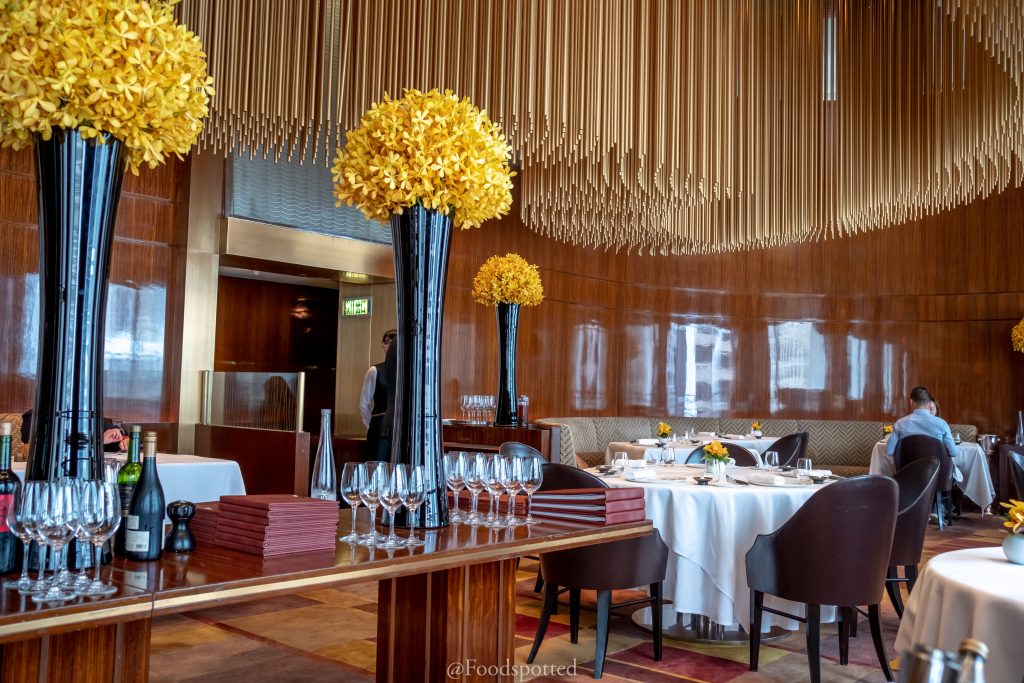 We were surprised that Jan was working that day. He is from the Netherlands, same as the chef. We had a small chat with him. He's an amazing guy.
Surprisingly, our foodie friend Tony, aka mrp3r3zident and his girlfriend Amber aka mrsaperez were visiting Amber on the same day. We finally met each other 🙂
As appetizer we had a gin-tonic, champagne and some small bites and appetizers.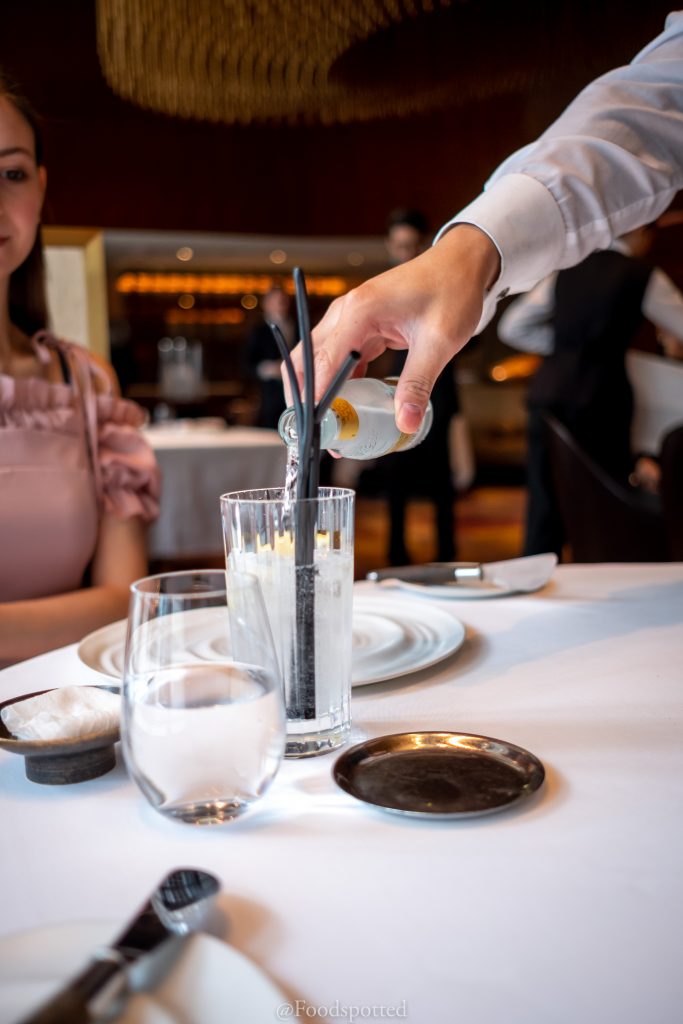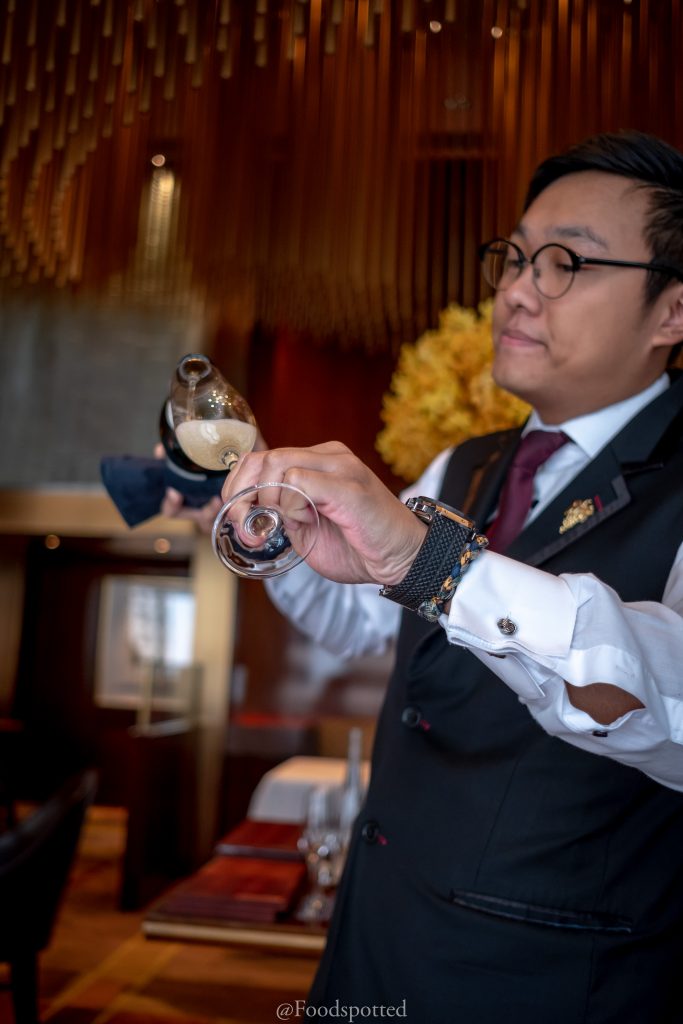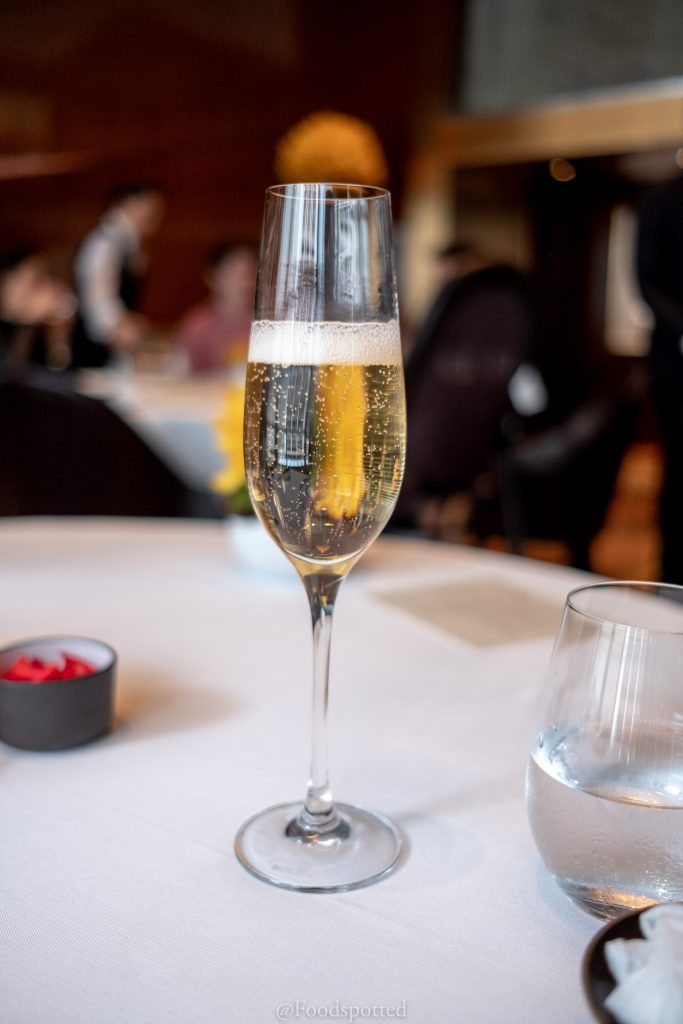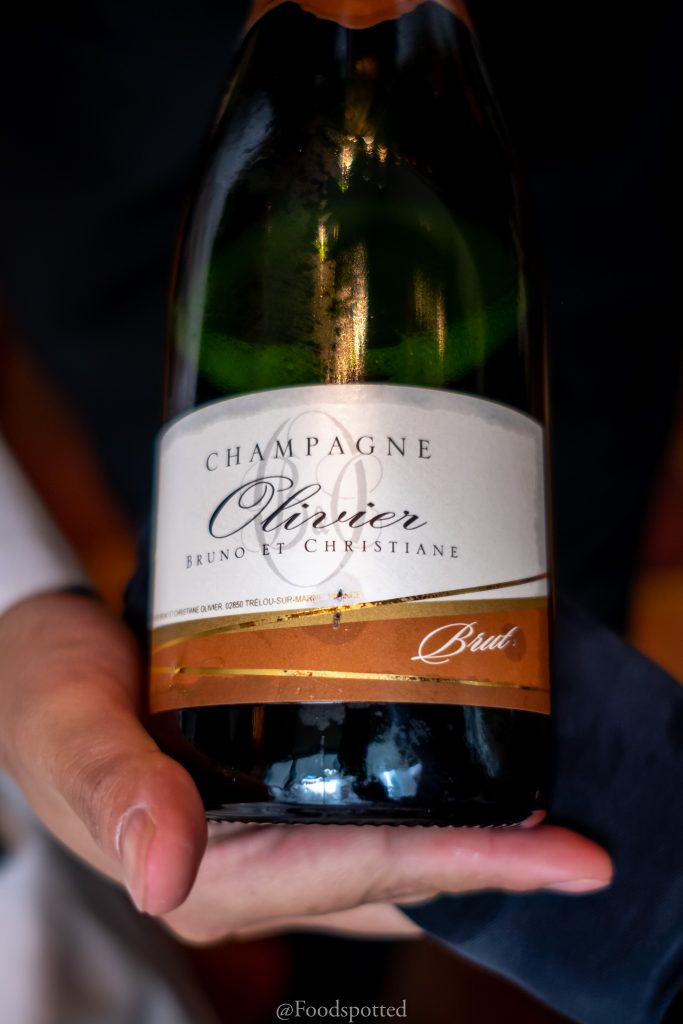 Crackers with a dip of roses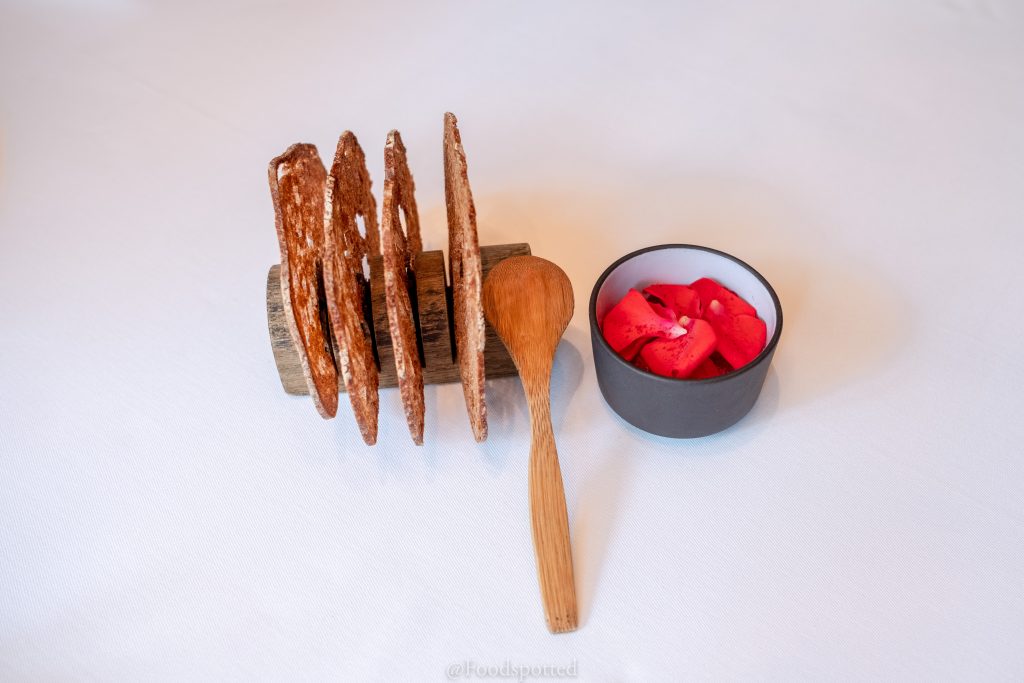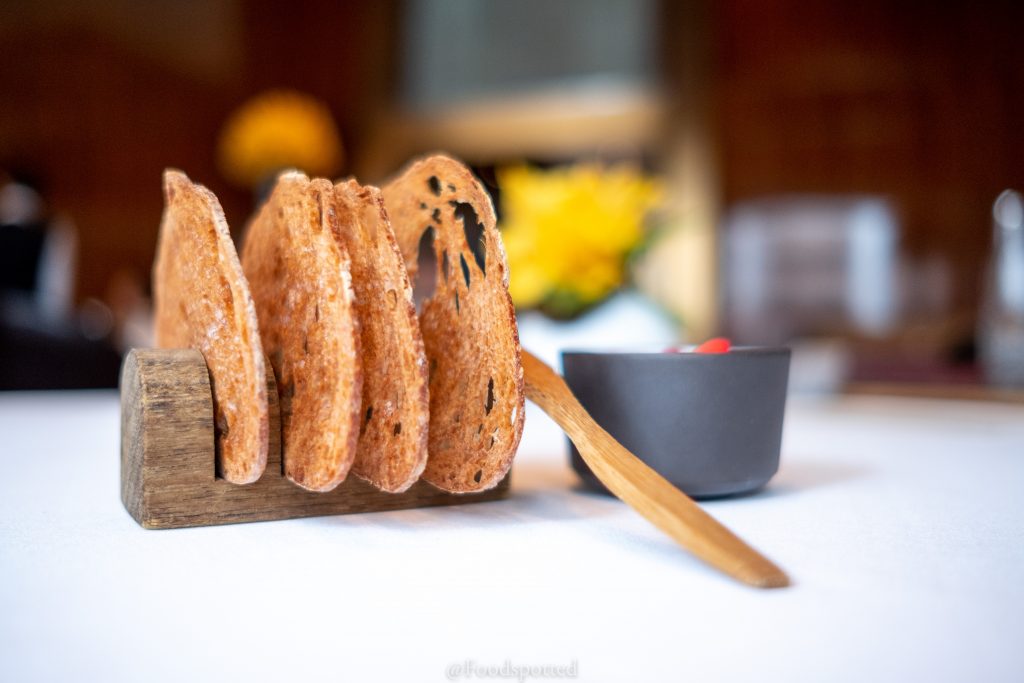 Some small bites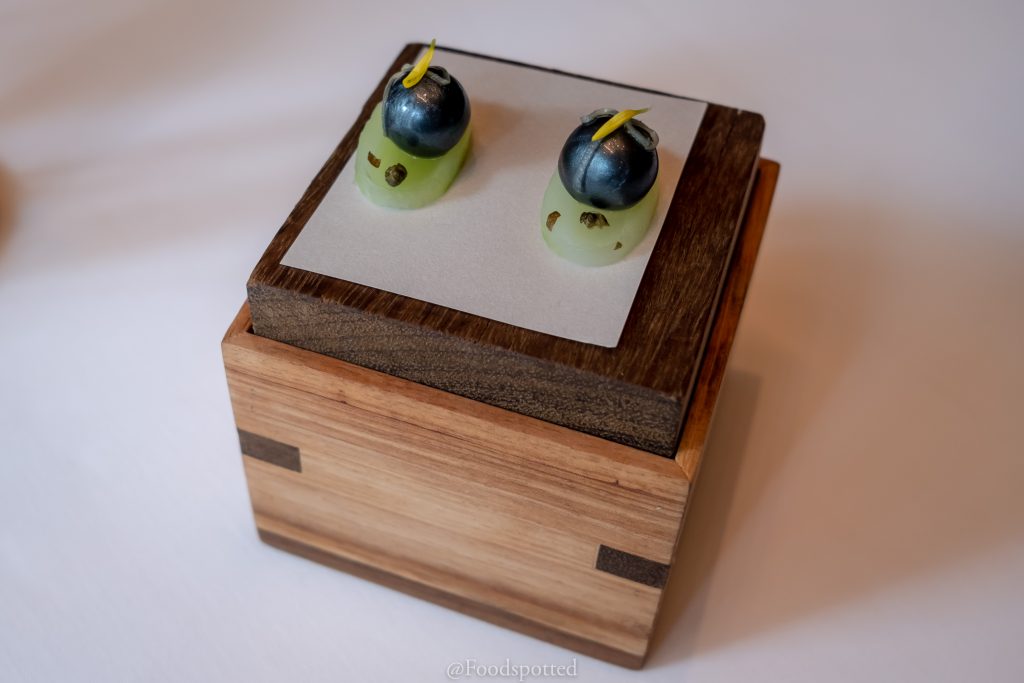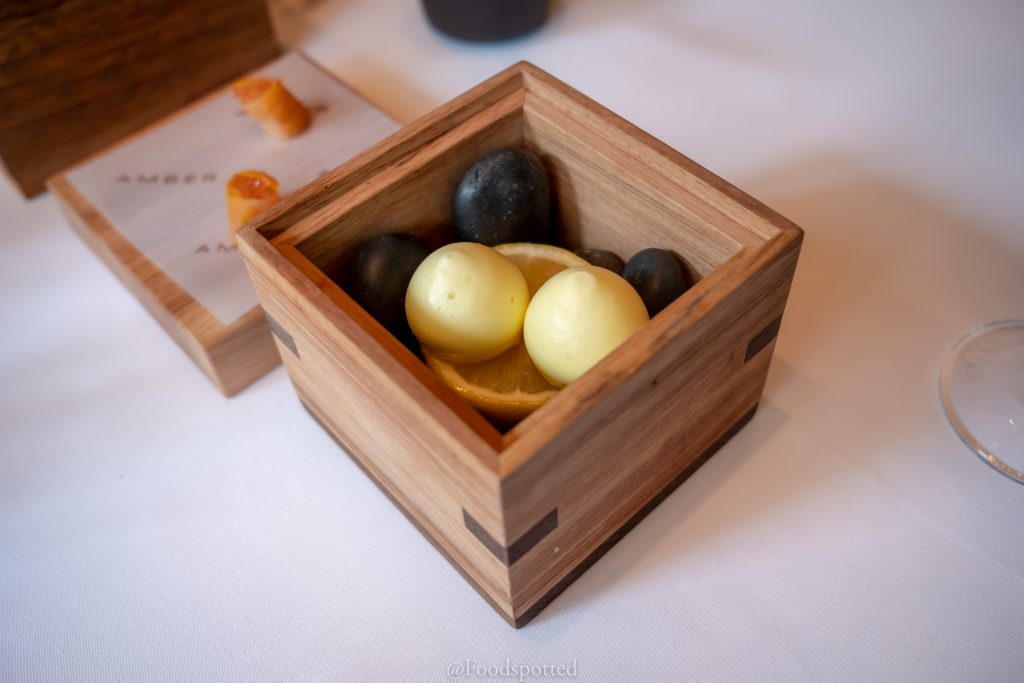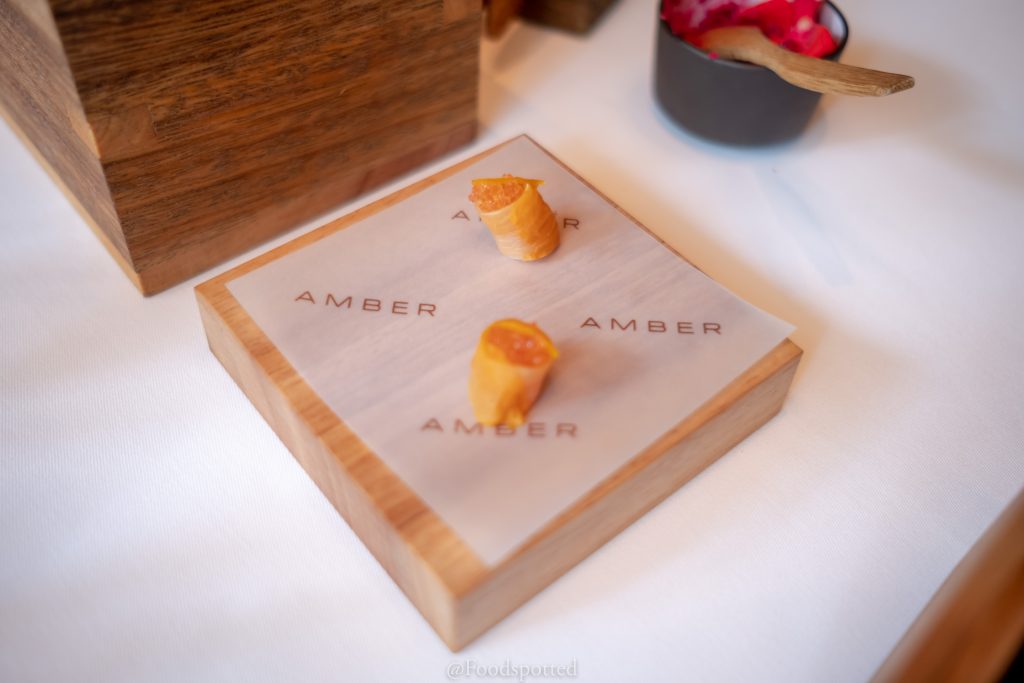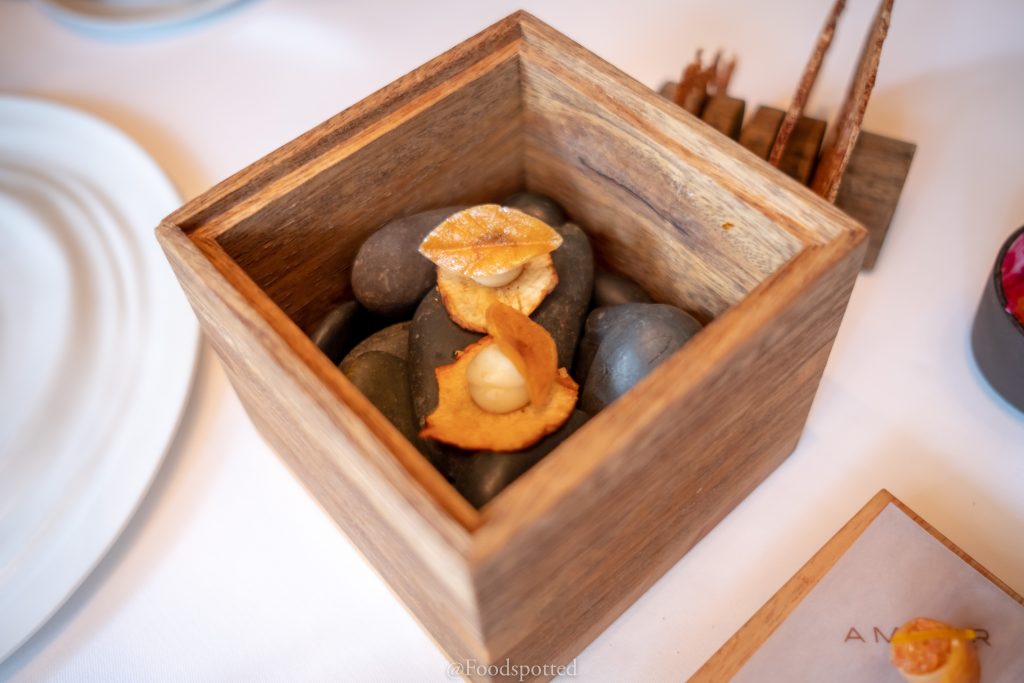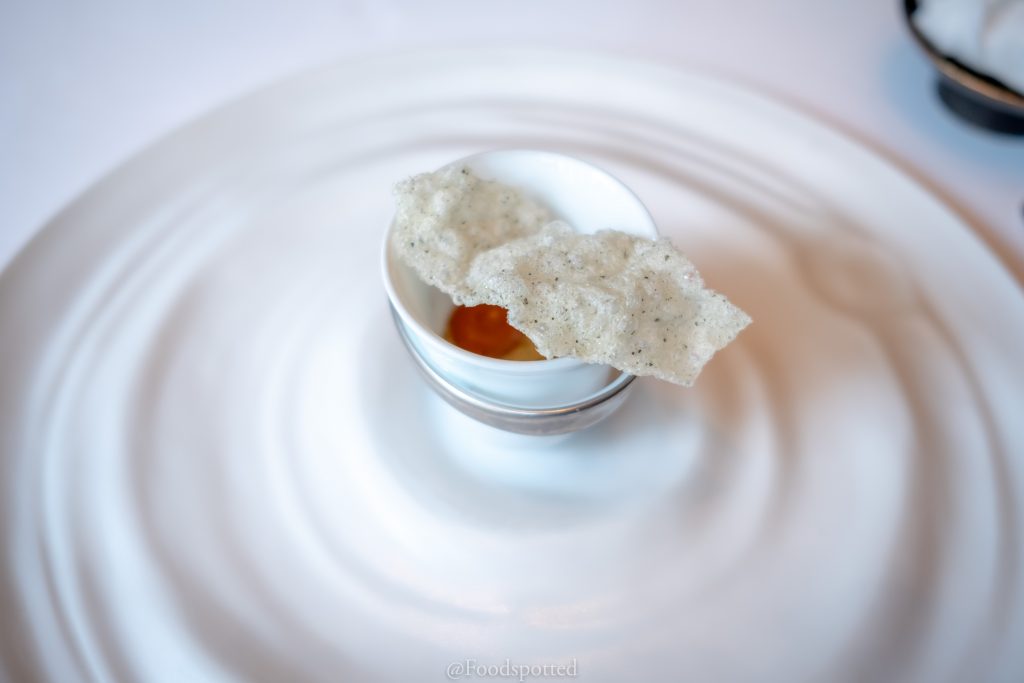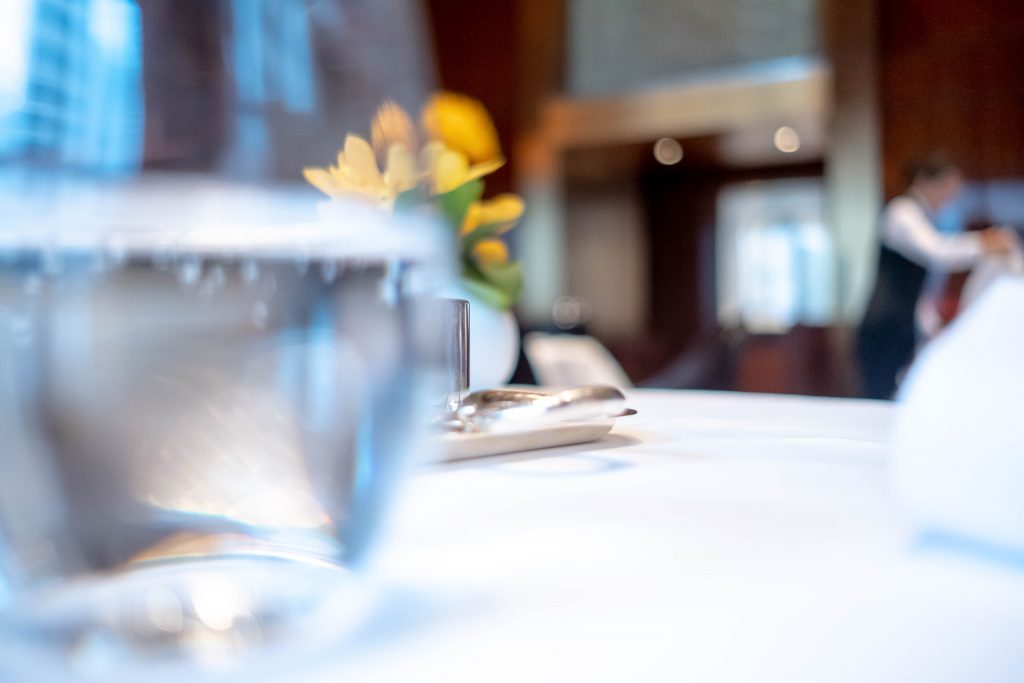 My fiancée had the Shikanoshima clams and wakame dashi velouté with bannou negi infused with extra virgin olive oil. On the side, a steamed brioche with nori jam.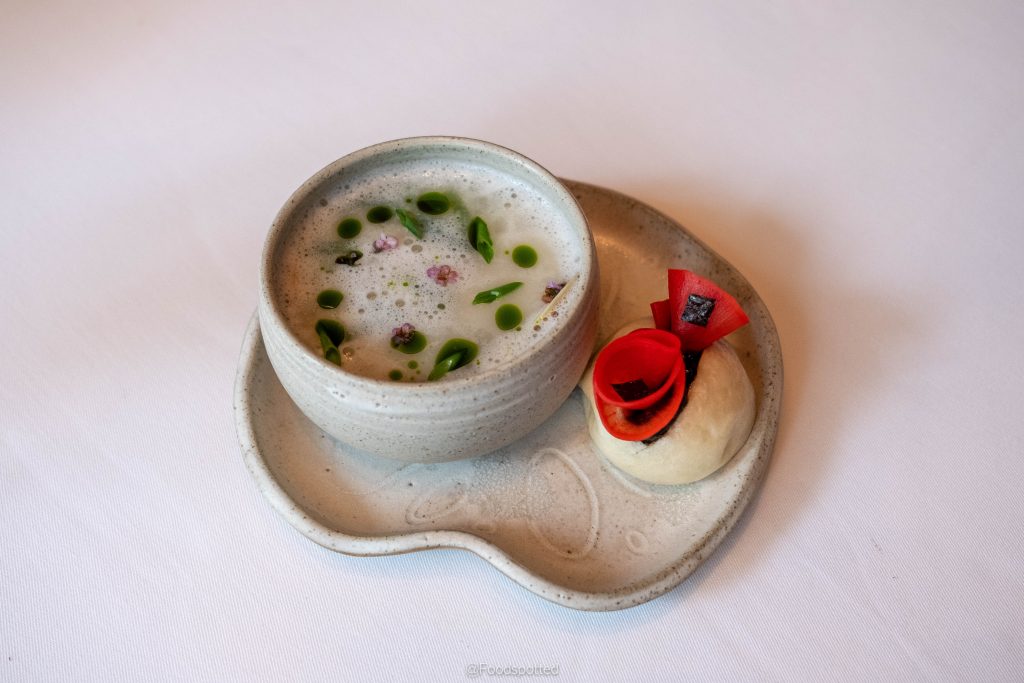 I had the duck foie gras with kombu-jime, confit salad of wakame & daikon, organic lemon rind, gel & dust. With a seaweed brioche 'roly poly'.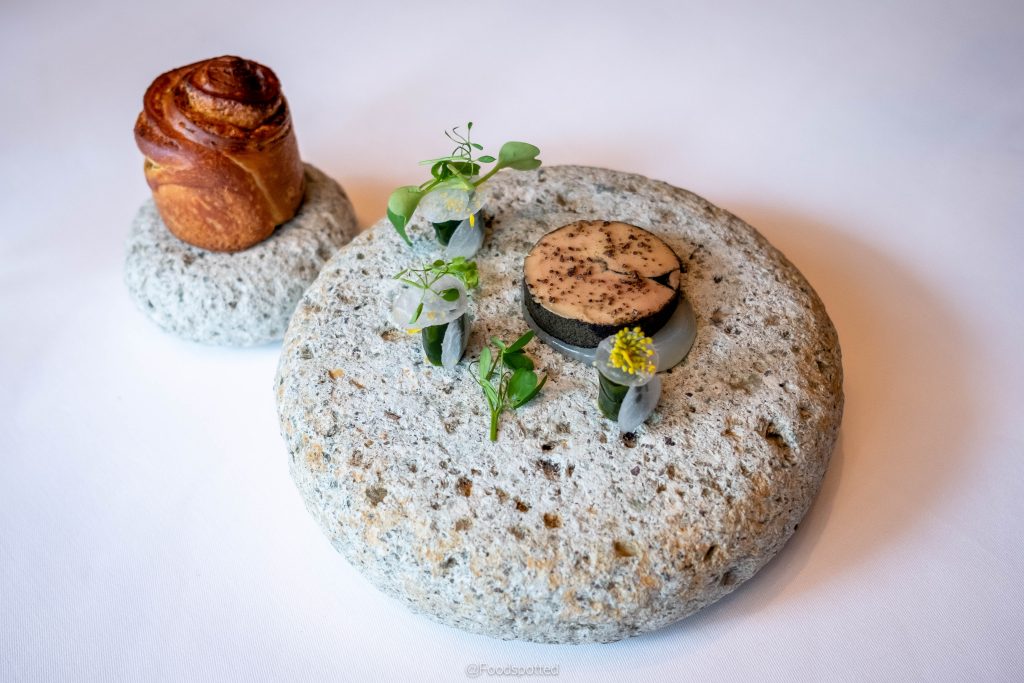 Both dishes were accompanied with the Ulrich Langguth Terr3aces, a riesling (dry) 2016 from Germany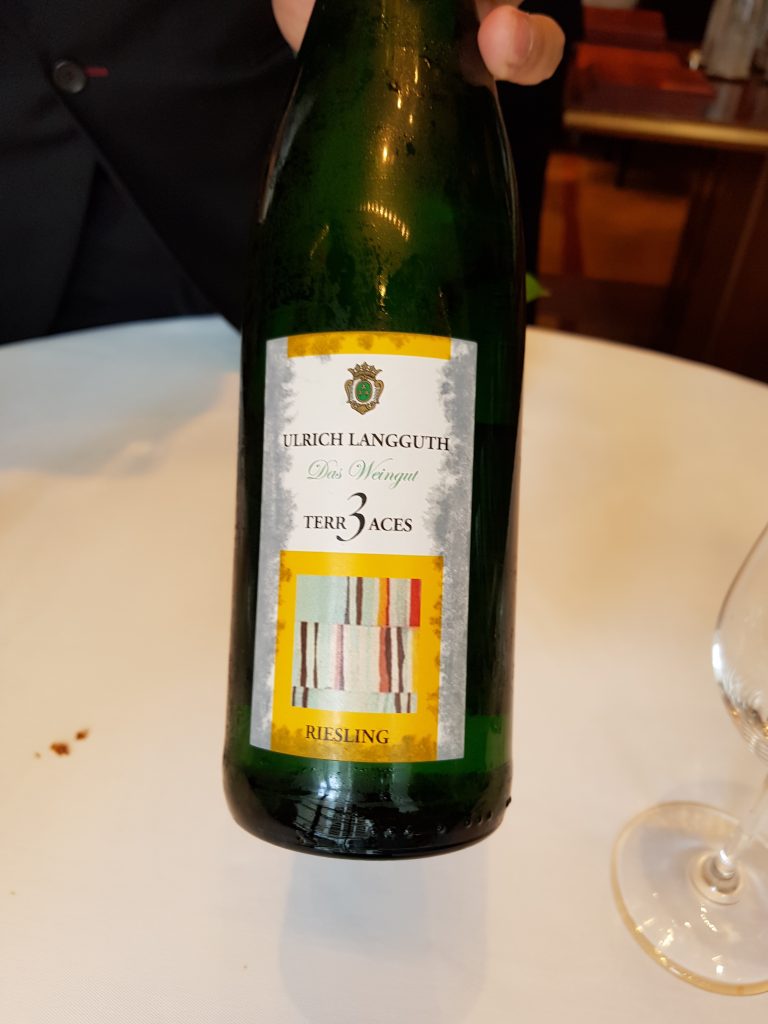 We were surprised to get the signature dish of chef Richard. This is the 2.0 version of the sea urchin dish.
Langoustine – minced over airated aka uni, schrenki caviar, poached kagoshima bamboo pit & granny smith fricassee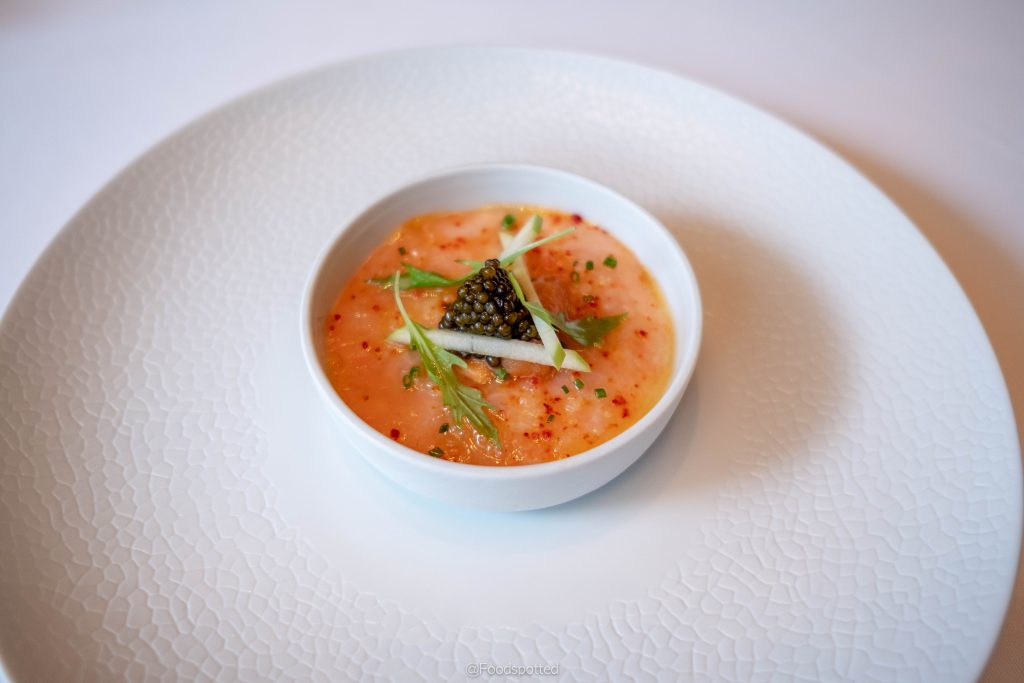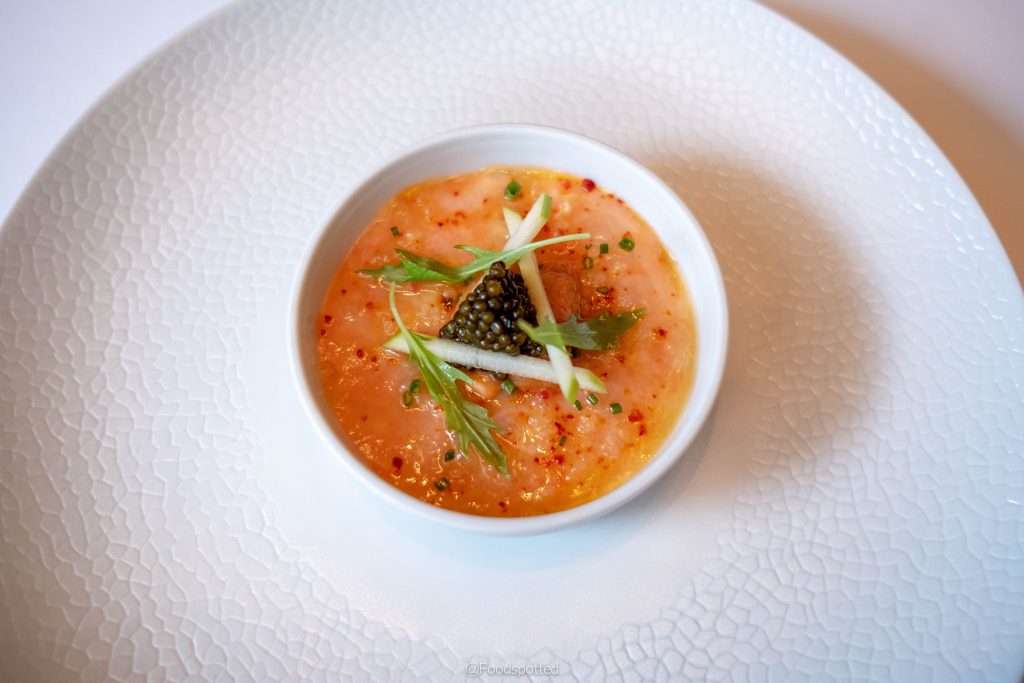 We went further with the middle course.
My fianceé had the green asparagus from jerome galis. This was a great vegetarian dish!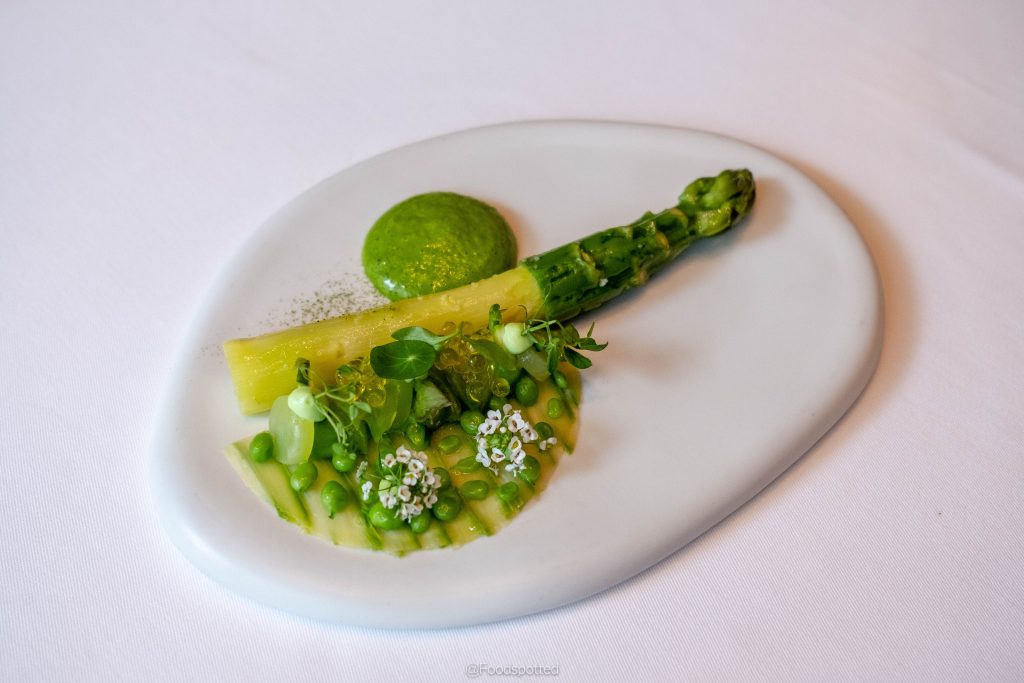 I went for the ravioli with Hokkaido milk ricotta in organic lemon butter with green peas, niçoise olives, tomato confit, smoked anchovy and basil leaves.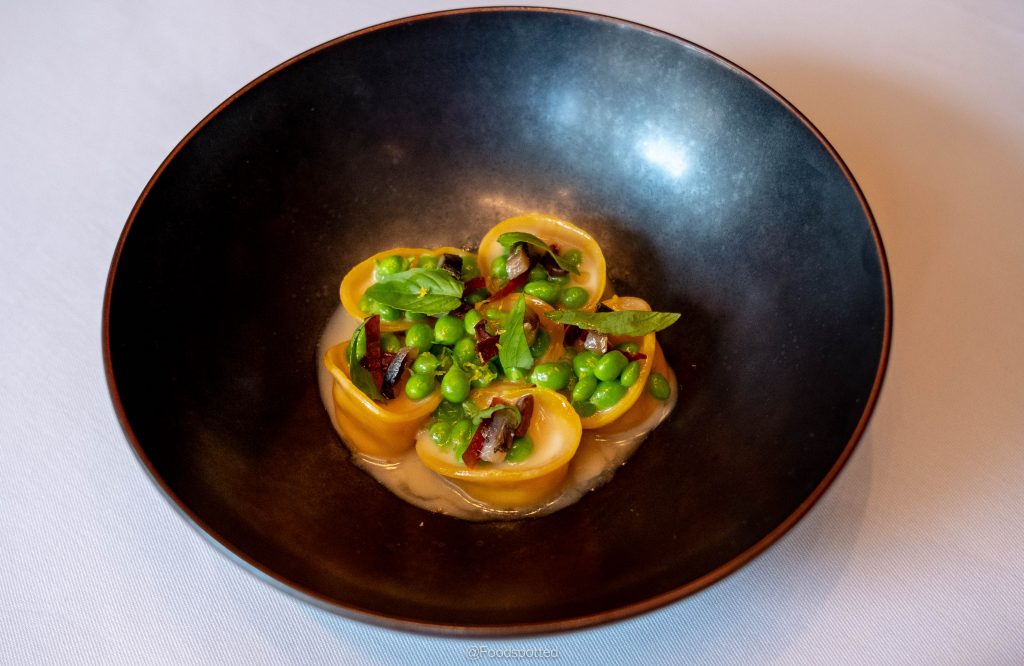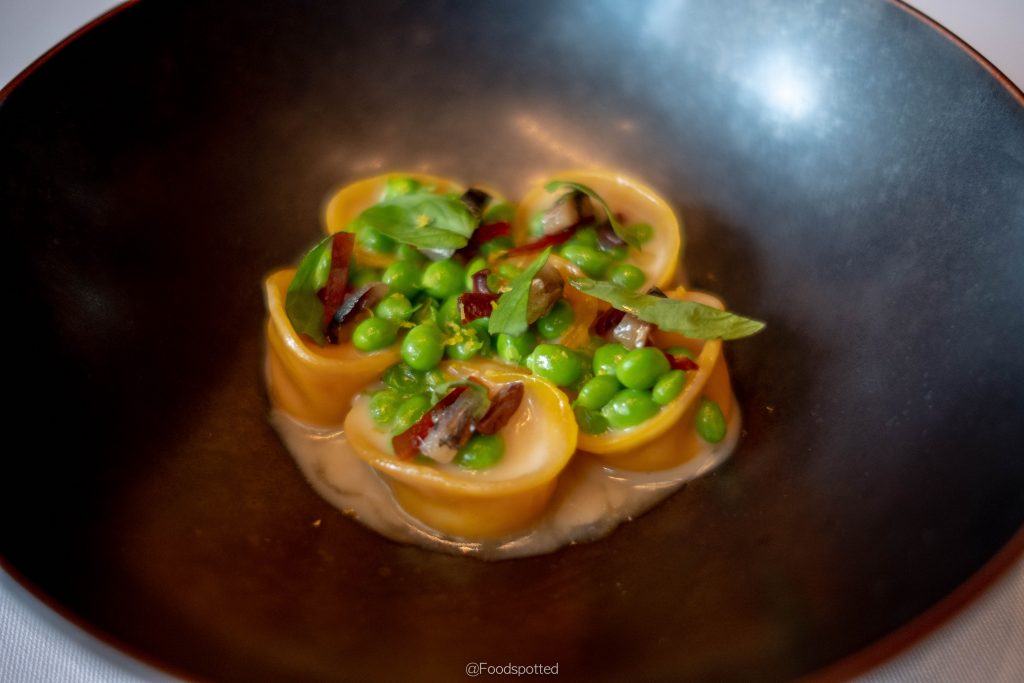 Both dishes were accompanied with the Oliver Leflaive 2014, a chardonny from Oregon, USA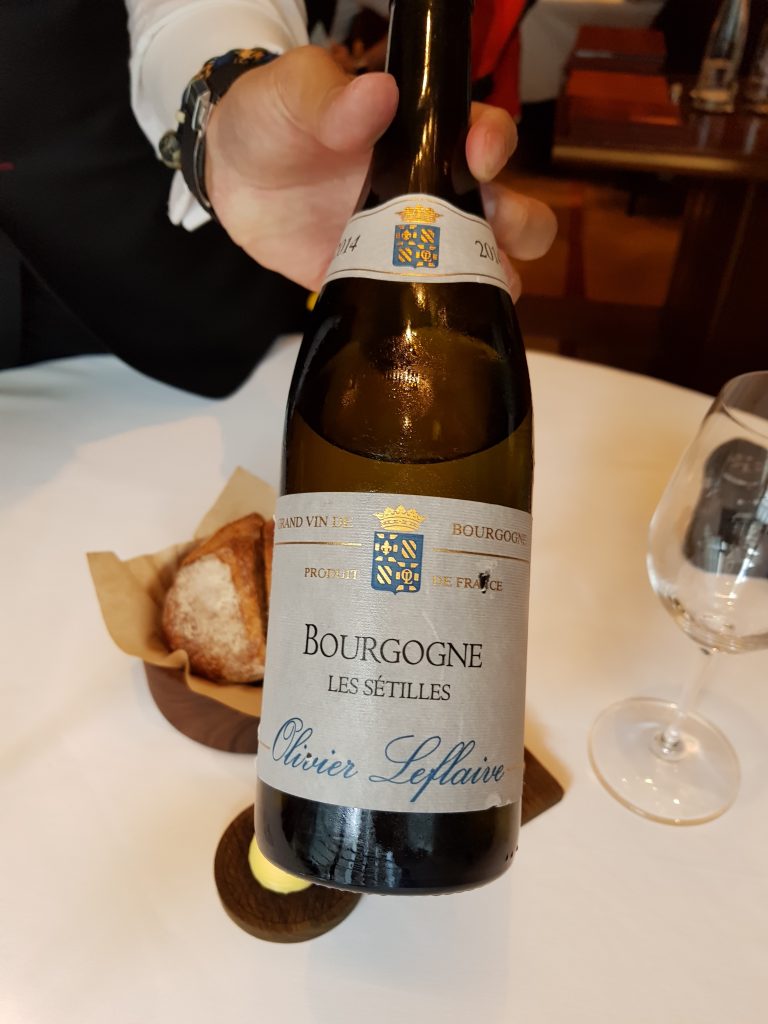 We also get the king crab as a surprise.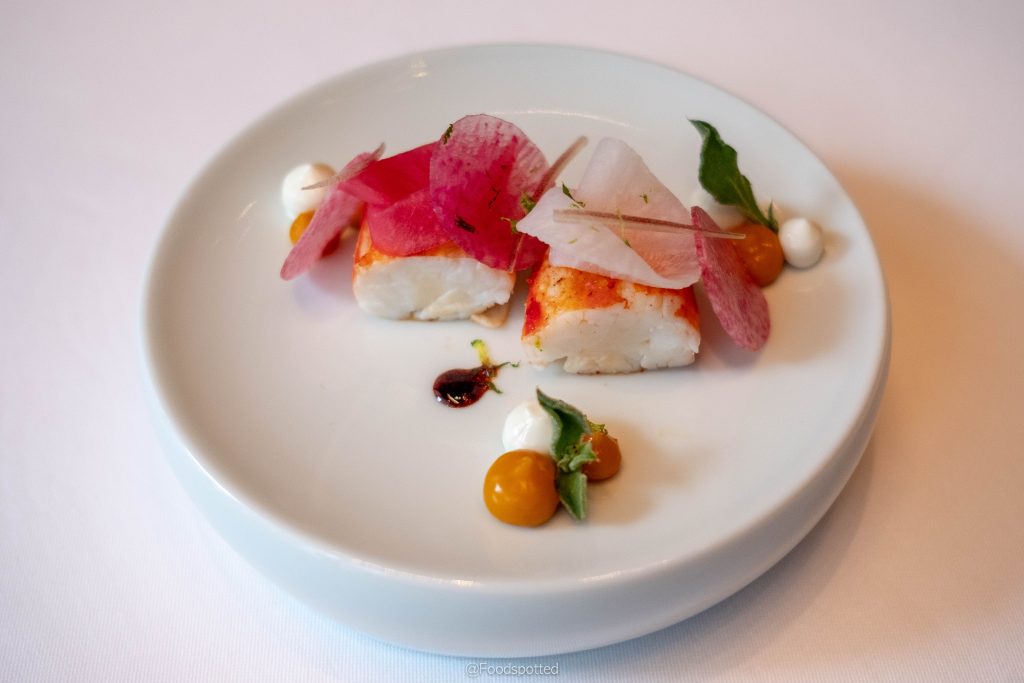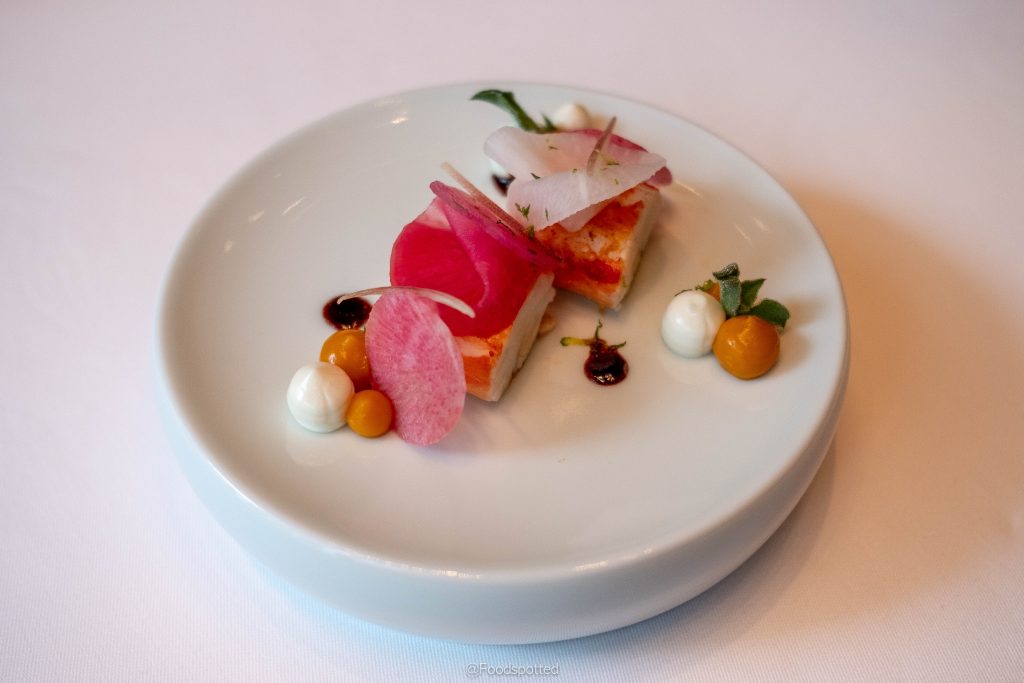 For the main course we had the line caught cod and the line caught john dory.
Line caught cod confit then charred with heirloom radishes fondant pickled & raw in mushroom broth with kombu infused.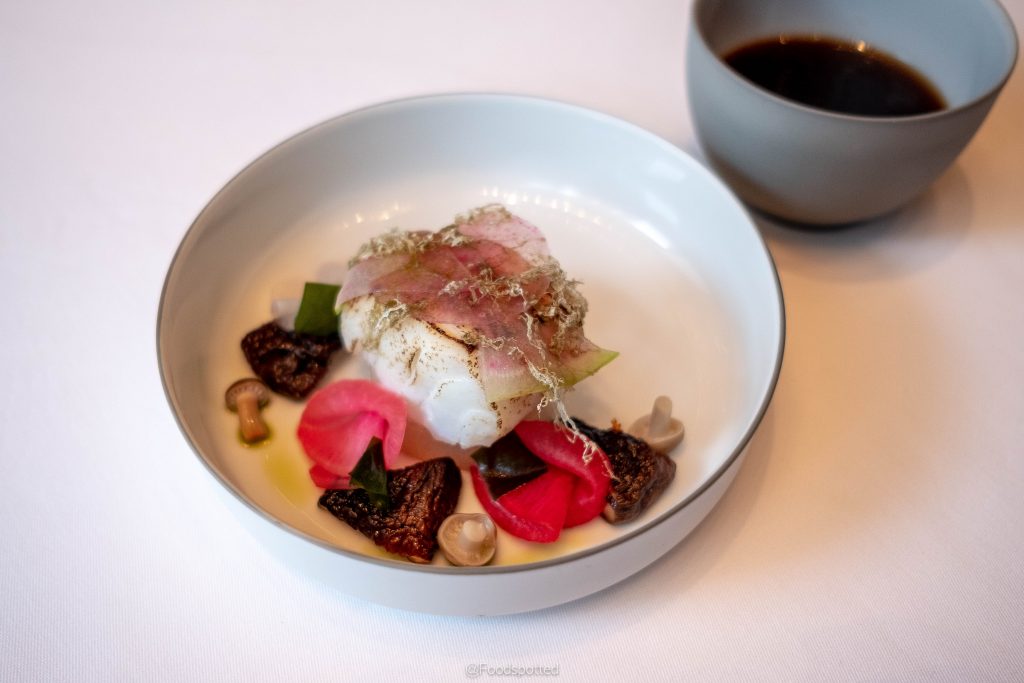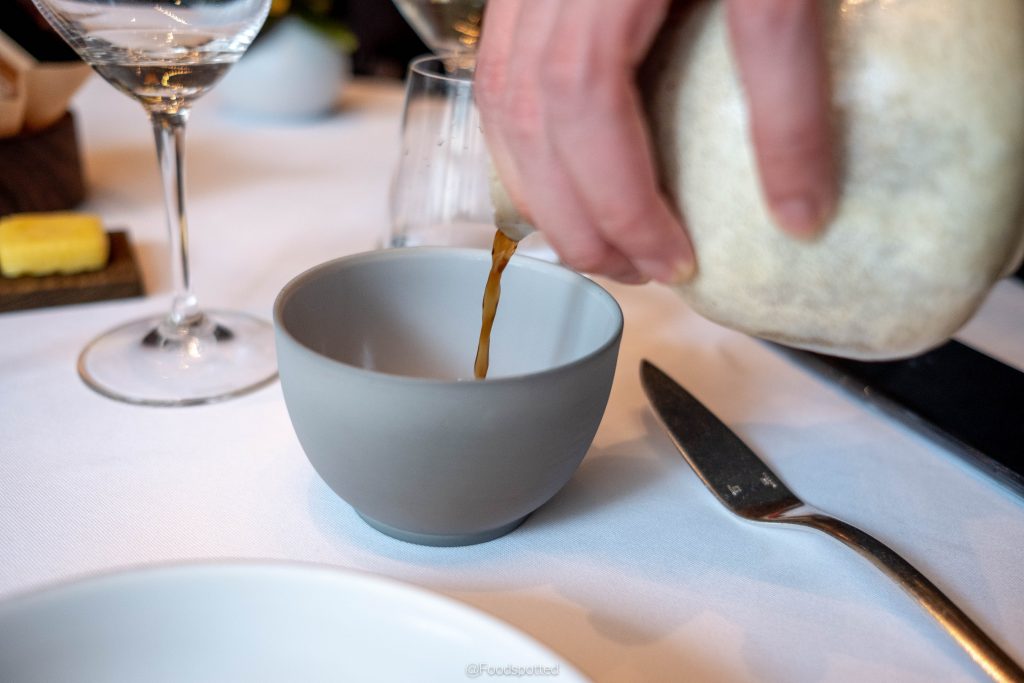 Line caught john dory roasted with potato mousseline, clams, mussels, seaweeds plankton gel & champagne emulsion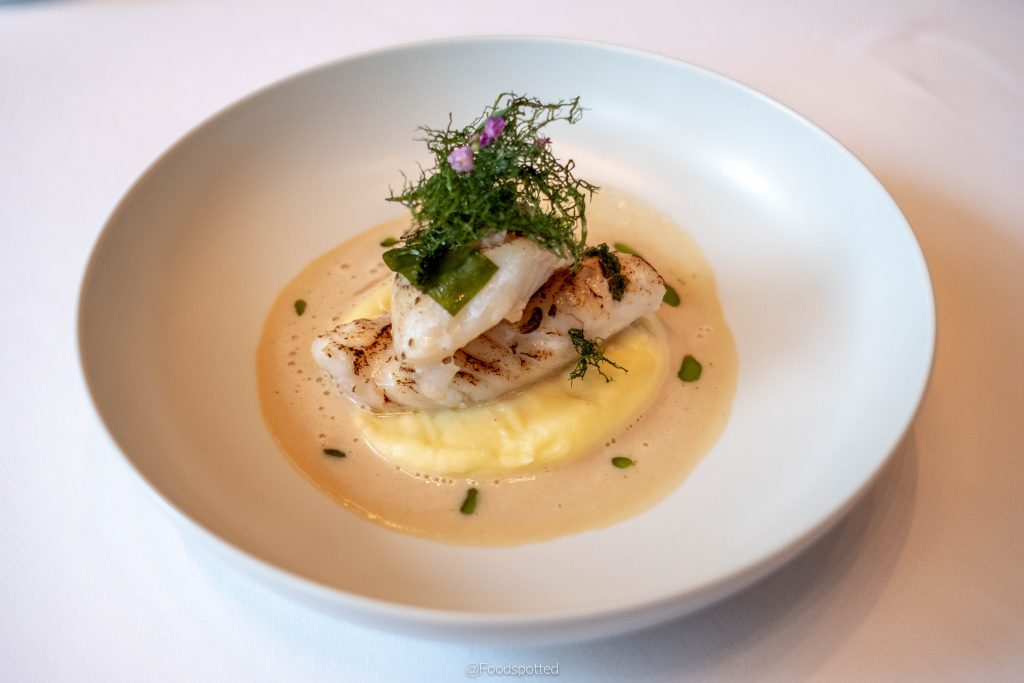 The dishes were paired with a Erath Resplendent 2015 pinot noir from Oregon, USA and a Chateau Fourcas borie, Listrac-medoc 2012 cabernet sauvignon/merlot from Bordeaux, France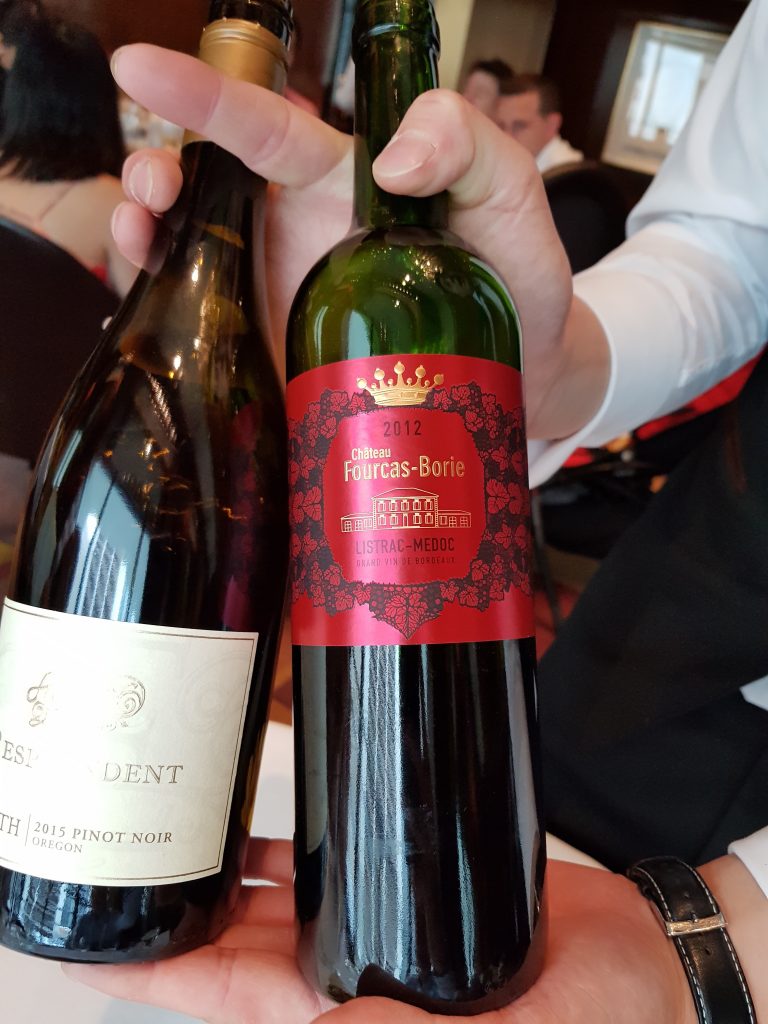 After the great main courses, we had a transition course. It was a buffalo buratta with fleur de sel, amao strawberries, amela rubins cherry tomatoes & bronze fennel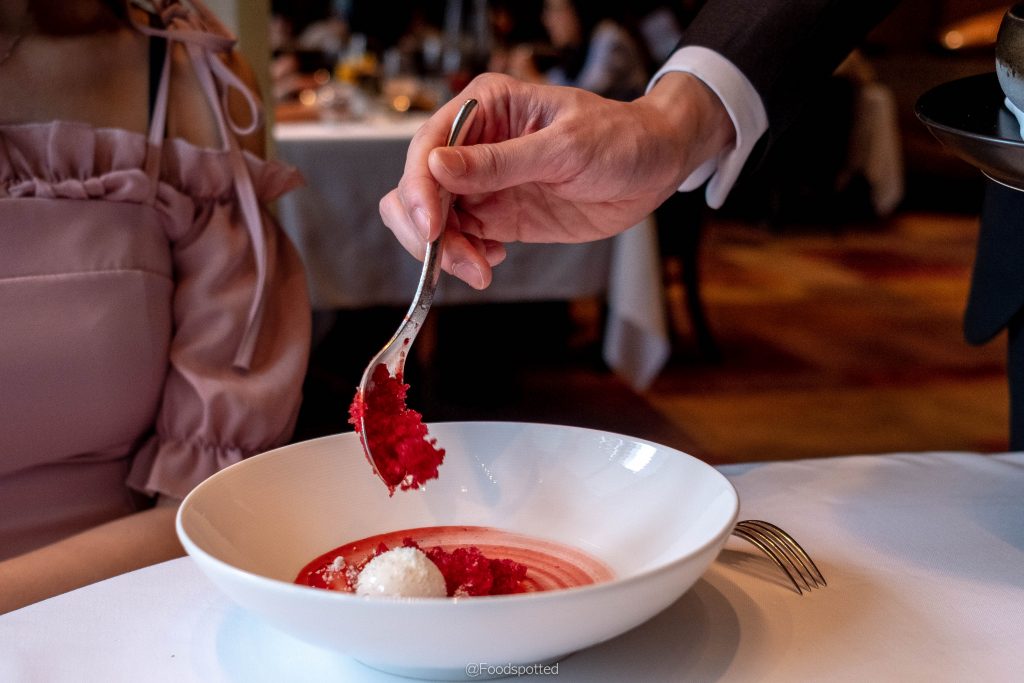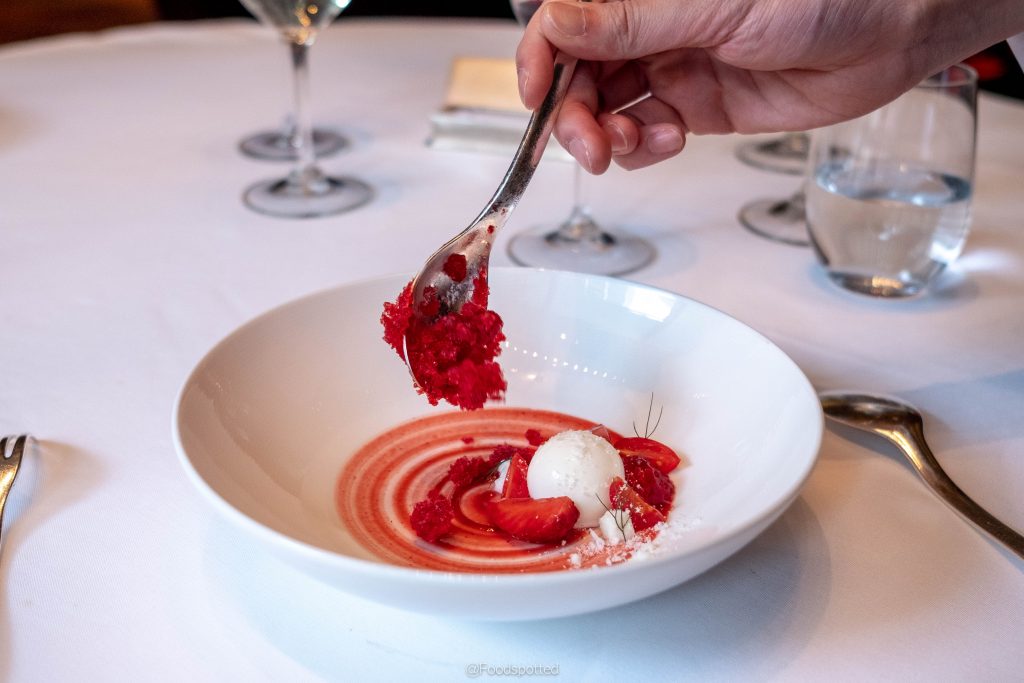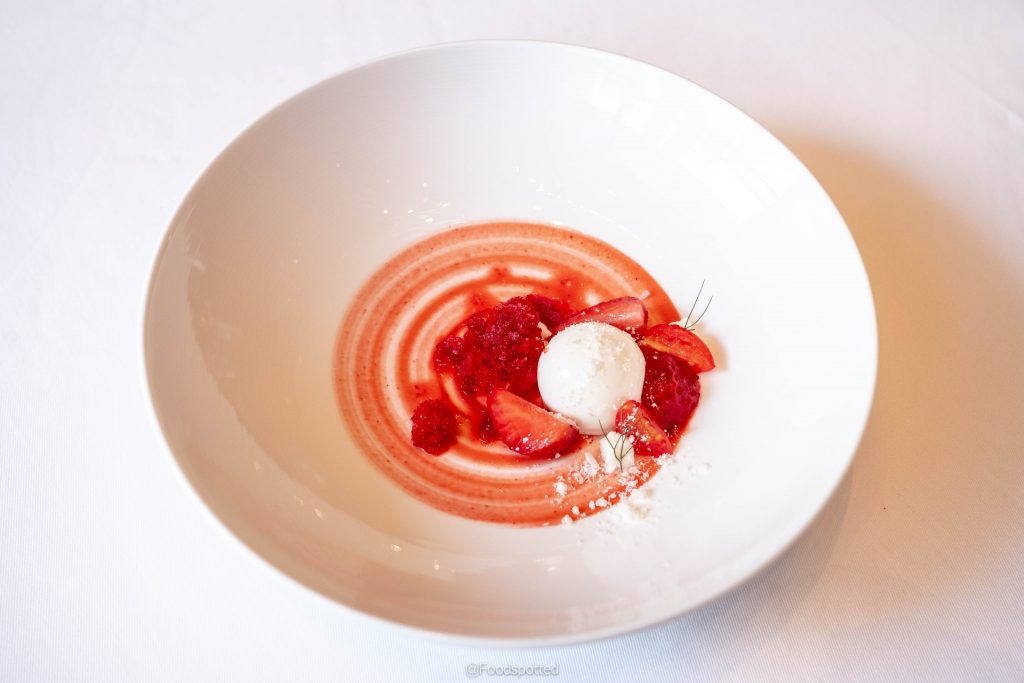 For the dessert, it was the malaga wild strawberries dressed over a lemon verbena Chantilly with sugared green peas, caviar lime and strawberry coulis & sorbet.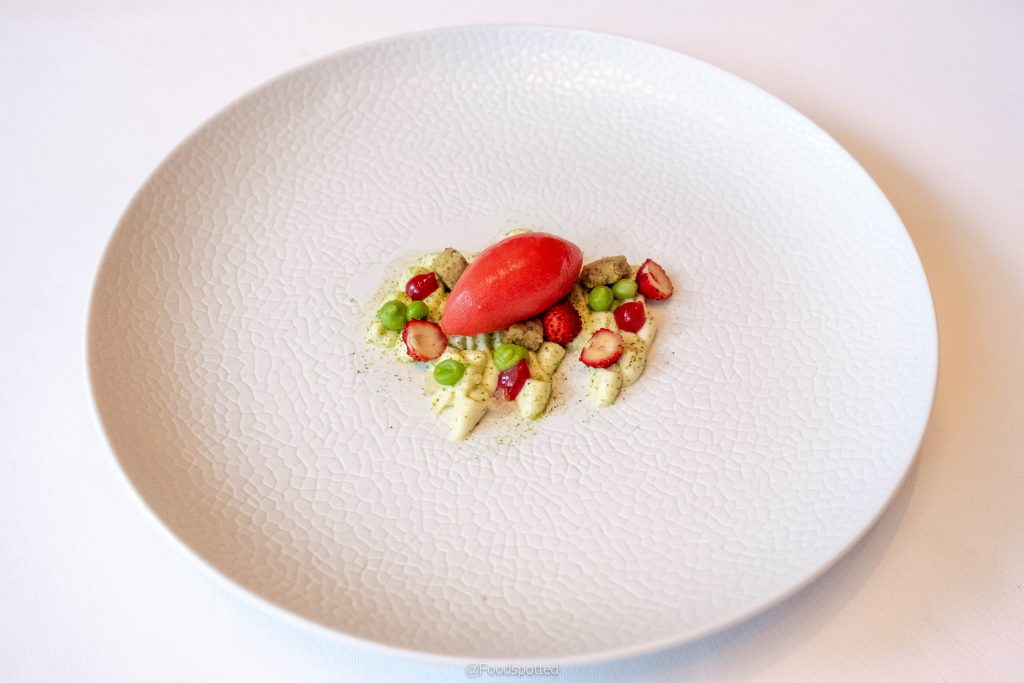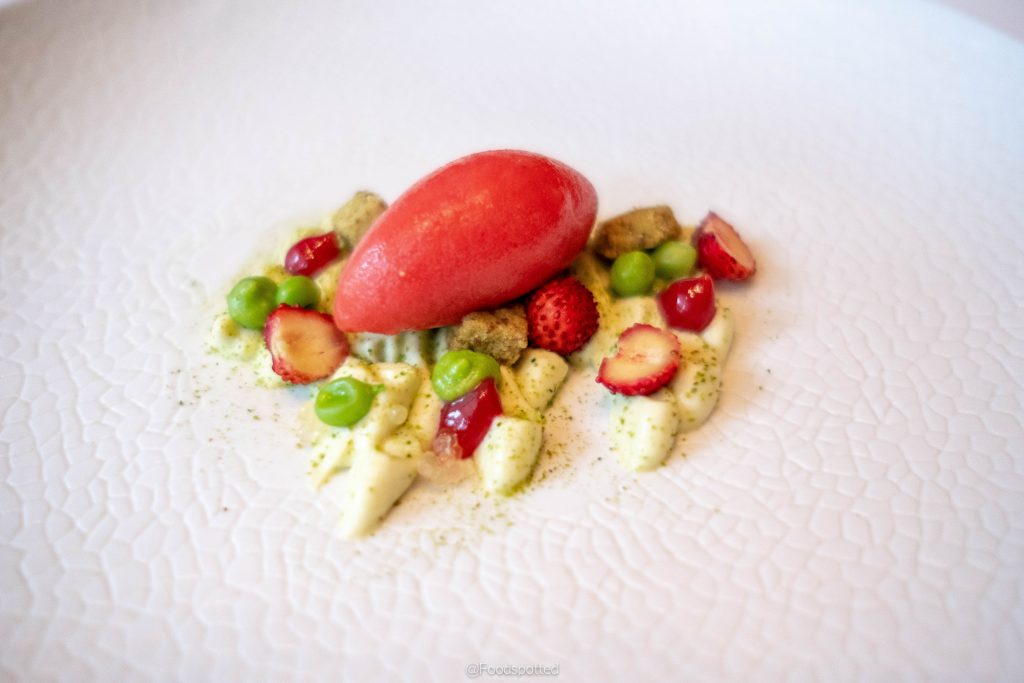 The other choice was the Kacinkoa 85% chocolate & tofu ganache & foam, cacao sorbet, almond praline & cacao nibs layered between crispy cacao sheets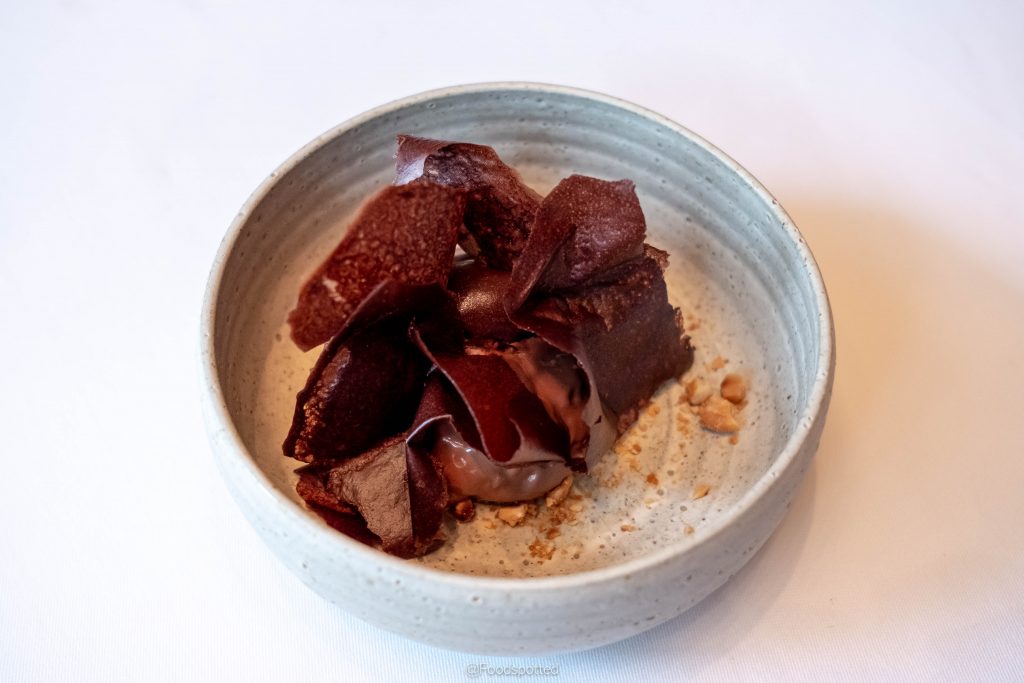 As you all already know, we always looking forward to the petit fours with the coffee and tea and chef Ekkebus and team surprised us again. These were amazing!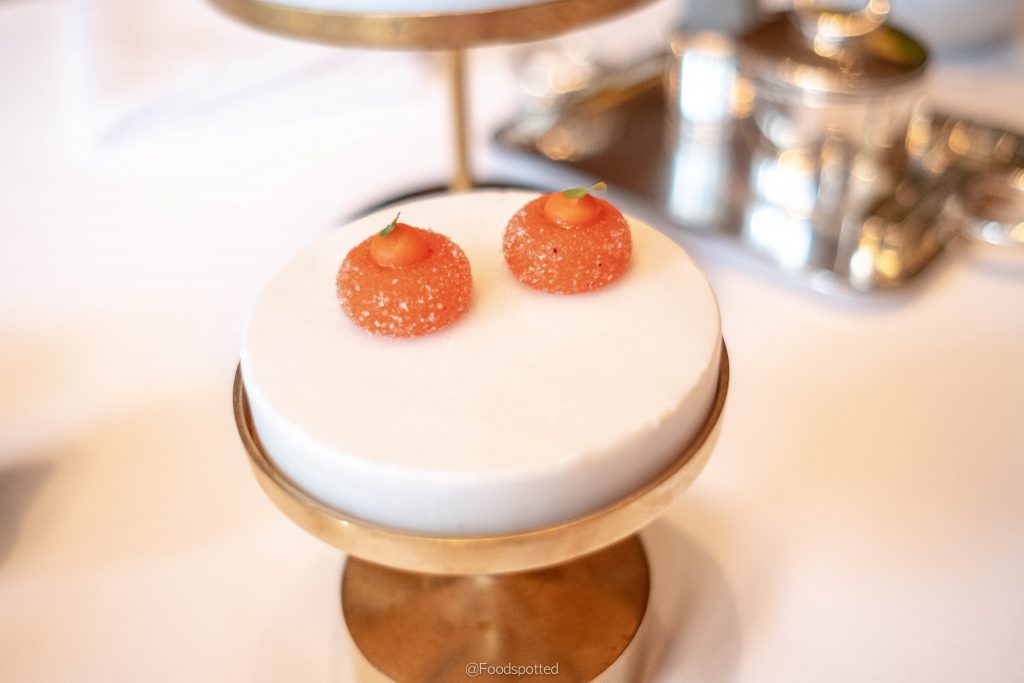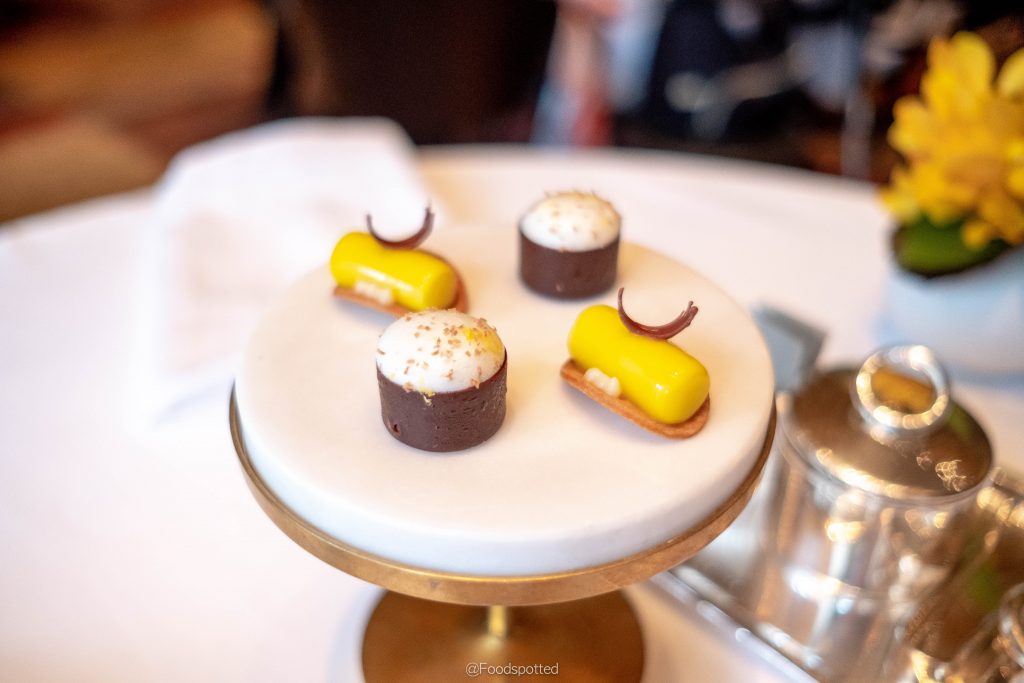 So, our tasting lunch was over. This was by far one of the best restaurant experiences we ever had. The service was so attentive and friendly, the dishes of chef Ekkebus were STUNNING, even the appetizers and the petit fours were godly.
We really recommend this restaurant to everyone who's planning a trip to Hong Kong.
But for the moment, the whole restaurant is under construction. Chef Ekkebus is restyling the restaurant into Amber 2.0 which will be open in late Spring 2019.
We are looking forward to the new Amber 2.0 and wish the chef and the whole team all the best.
#Foodspotted
Foodspotted score
Food: 9/10
Service: 9/10
Restaurant Amber, The Landmark, Mandarin Oriental
15 Queen's Road Central, Central, Hongkong
http://www.amberhongkong.com