Belgium is famous for a lot of things. Chocolate, beer, French fries. And… Football! Our Belgian Red Devils team is a well-known football team and loved by many Belgians.
So when we got an invitation to stay at the Martin's Red Hotel in Tubize, also known as the official Belgian Red Devils Hotel, we couldn't be happier.
The Martin's Red Hotel, a very beautiful hotel, completely in the Belgian football theme, located in Tubize, Belgium. Very noticeable and so we found the hotel immediately, it wasn't that hard to find!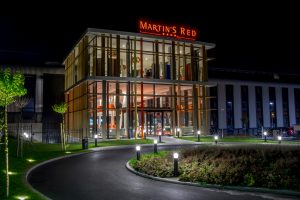 We went there on a beautiful Saturday. The sun was shining, not too cold. Mrs Li is known with the area as her grandmother lives in Tubize. So she knew the place already.
The hotel looks amazing from the outside. It looks modern and classy. The Belgian colours are visible on the front of the hotel, which makes it even more special!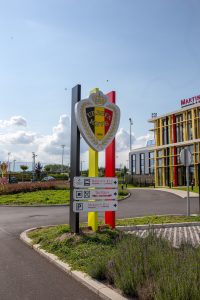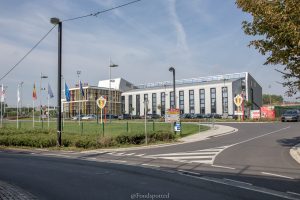 There is also a big private parking for the guests and for the players who have to train here 🙂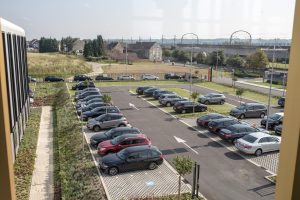 When entering the hotel, the first thing you notice is how modern the entrance hall has been designed. And it is beautiful! A lot of red colours are presented on the entrance hall, with a playful combination of white and grey. The small lounges are perfect if you just want to talk a bit with some visitors or you can also use the computer which is also available in the lounge (in case you didn't bring your own).
The receptionist was very nice and kind, very helpful and spoke at least 3 languages: French, Flemish/dutch and English.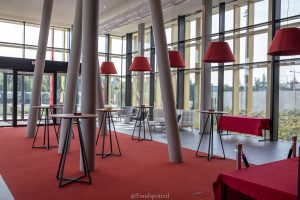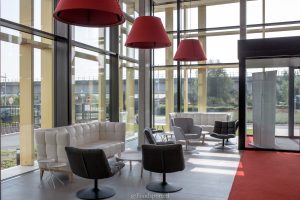 Then le moment supreme: the room we were going to stay in. We were very surprised when opening the door!
A very big room, very comfortable looking with all the things you'd possibly need.
A lounge to drink something with your partner or guests! And to top it off, a very nice quote!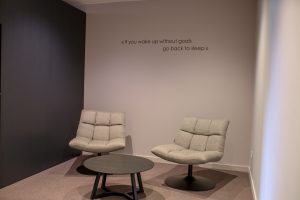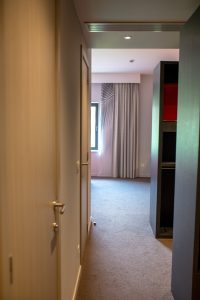 A safe, for storing valuable things. There was also a fridge, a big closet to store away your belongings and a big desk where you can work (if needed).
We had a Kingsize bed and it was comfortable and we slept amazing! There was a small welcomes gift on the bed: Belgian chocolate. Which was very nice and generous of the hotel staff! Thank you for that!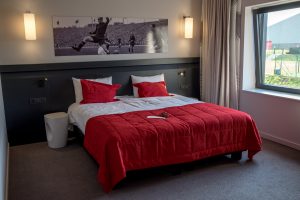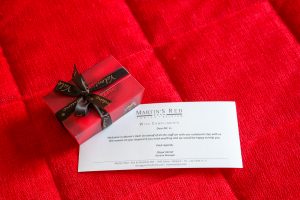 Clean towels, soaps and toothbrushes, a huge mirror with lots of light, a bath and shower, so you can choose to either shower or take a relaxing bath.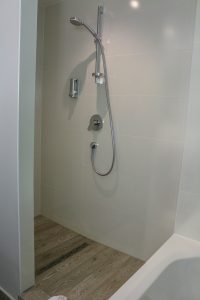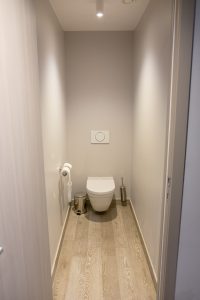 It's noticeable that the colour red plays an important part in the hotel. And we loved it! The red colour makes it even more beautiful, more passionate and has mostly something to do with the facts that our football team is called 'Belgian Red Devils' and the hotel is called 'Martin's Red Hotel'. Which is very well played!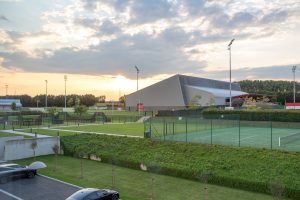 If you're hungry while staying at the hotel, we'd recommend eating at 'The Red's Sports Bar & Grill'. The food was delicious and staff was friendly. You can choose out of a lot of dishes, and there's something for everyone!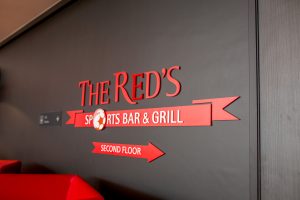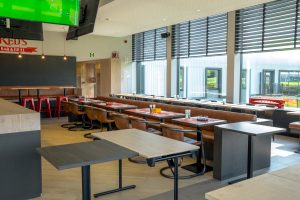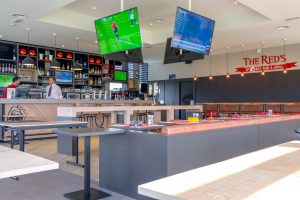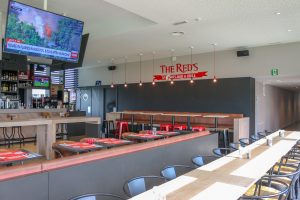 We had the tapas plate to share with as starter.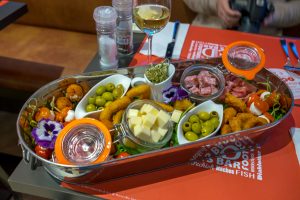 For the main course we had 2 different dishes. We had one time the limousin ribsteak and one time the red agnus burger.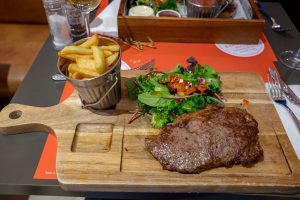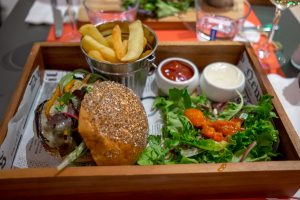 For dessert we had the classic crème brûlée.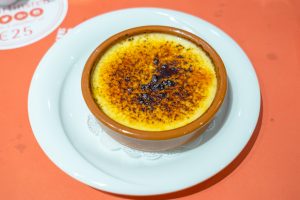 The next morning we had breakfast in an another room, a much bigger room where also the Red Devils have breakfast when they have to stay in the hotel. Very nice 🙂 The breakfast was delicious as well. A lot of choices and something for anyone. Bread, cereals, yoghurt, warm dishes like eggs and bacon. Perfect breakfast buffet!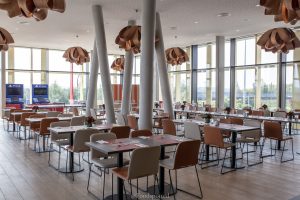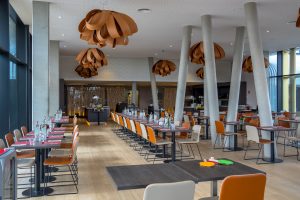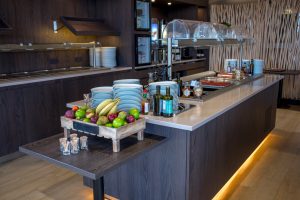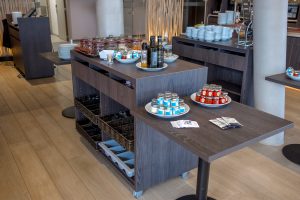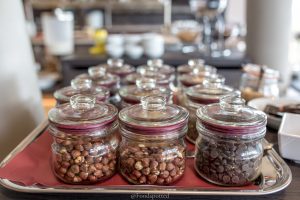 Here you also have fitness and mini spa.
The fitness is divided into two sections, a small fitness and a professional fitness where the Red Devils have to train.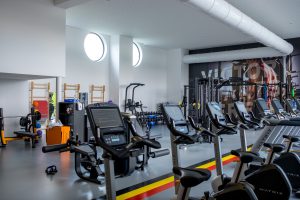 After training, they guys can have some fun in a room where they can play some Playstation or have a coffee or something to drink.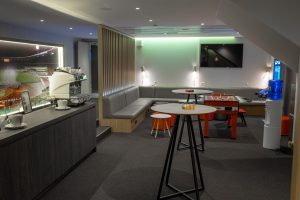 We loved our stay at the Martin's Red Hotel and we couldn't thank the amazing staff enough for the perfect stay!
We'd also love to thank the PR agent who sent the invitation to us.
You should definitely to get a room here, this hotel is so amazing 🙂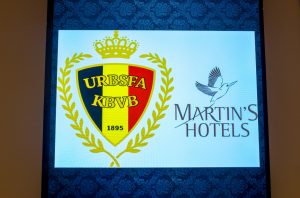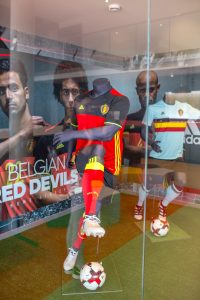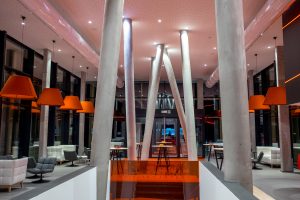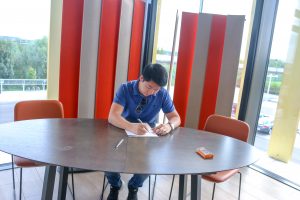 #Foodspotted
We also made a vlog about our stay. Check it out 🙂
Martin's Red hotel
Rue de Bruxelles 484
1480 Tubize
https://www.martinshotels.com/nl/hotel/martins-red